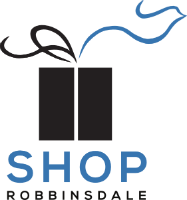 Being an engaged citizen of Robbinsdale, I am certain you are aware that the City Council meets the first and third Tuesday of each month.
And after the first meeting of each month, the council has been holding a regular work session. Work session's differ from regular Council meetings in a number of ways – they are far less formal than regular meetings for one, and they allow council members to discuss ideas or concerns that may have popped up, but don't require "official" action like a new ordinance or approval of funding.
These are important meetings for us. Due to public meeting laws, three or more council members can not talk to each other about any city issue outside of official meetings. Not in person, not over the phone, not via email, not over social media. We can't even discuss an idea or issue with one member, then talk about the same topic with a different member at another time. Technically we would have a quorum and could be making decisions outside of public view.
We take these rules very seriously and, even at social events or restaurants, if you see three or more of us in the same place we are rarely talking together. And if we do it is never about city business. As you might imagine this can be a bit annoying at times. But it is an incredibly important rule to keep decisions made about public resources in public view. So these work sessions are an opportunity for all of us to discuss issues and ideas within the scope of the law.
An Idea is Born
As an example of how valuable these meetings can be, it was during one of these work sessions the idea for "Shop Robbinsdale" popped up. In this case it was one comment about the business climate in Robbinsdale that led to another comment, that led to an idea. Why not do a "shop local" campaign specific to Robbinsdale businesses?
We thought it was a great idea, but who was the right organization to do it? The Chamber of Commerce seemed like a logical fit, but after discussions they were already spread pretty thin with all of the events they already do – Main Street Meet and Greet, Eggstranvaganza, holiday Toy and Food drive and the Tree Lighting as a few examples.
After some thinking, some research and a little planning, a fuller proposal was brought to yet another work session to gauge the interest of the full council. The idea was tweaked a little, and ultimately we all agreed the Robbinsdale Economic Development Authority was a great option to lead the way for this initial effort. The idea was officially presented at a Economic Development meeting, and after some discussion the idea was approved along with some funding to get the ball rolling.
Shop Robbinsdale
The idea is pretty straightforward and is based on a simple fact – without your business, your friend's business and your word of mouth our businesses may struggle to stay open.
It's no secret that the retail business environment is incredibly tough and under pressure from many different angles – online sales, a slowly recovering economy and many other factors. Without residents thinking of Robbinsdale as their first stop, it makes their lives even harder.
Shop Robbinsdale includes all the businesses in town and the hope is that this program opens your eyes to something you haven't seen before. Or to spread the love of your favorite Robbinsdale places to friends and family this holiday season by purchasing a gift or gift card.
Think of the difference it would make to our community if each of us makes just one or two more gift purchases from a Robbinsdale business, rather than an online retailer or shopping mall.
December 7th has been designated Shop Robbinsdale Day. There will be some free events to make this a fun, festive day in Robbinsdale. There will be a visit from Santa (with free pictures!), build your own S'mores and wandering carolers. A local National Book Award finalist will be signing books. And there is more to come.
To help make it even easier (and more fun), local businesses are offering specials and events, some of them even start early. Watch the Facebook site and the Shop Robbinsdale website for updates – all of them would love to see you.
So as you are making plans for your holiday shopping, mark your calender, grab some friends and think Shop Robbinsdale first – and don't forget to spread the word!