I talk to a lot of people about Robbinsdale – co-workers primarily, but lots of other folks too. My family is pretty tired of it actually, but I never hesitate to ask people if they have been to one of our great restaurants, Hackenmueller's, or any number of the other fantastic places in town.
My informal poll has told me two things – anyone that has been here loves our downtown, and our city pride is well known.
People love the fact that downtown is true to its past, with historic buildings and small town charm.
I think there is even more to it than that, something that doesn't just rely on old buildings. After all there aren't a huge number of buildings more than 30 years old, and even many of those have been remodeled or reconfigured from their past use.
Part of the small town charm is that when you walk downtown, you run into people you know, or you walk into a business where you know the owners and employees. This is a fact not missed by visitors, and is an amazing part of what Robbinsdale is and how we are perceived.
Another more concrete factor is the scale of the environment. West Broadway maintains the two lane road of its long, historic past. The buildings are close together and the streetscape enhances the charm and feeling.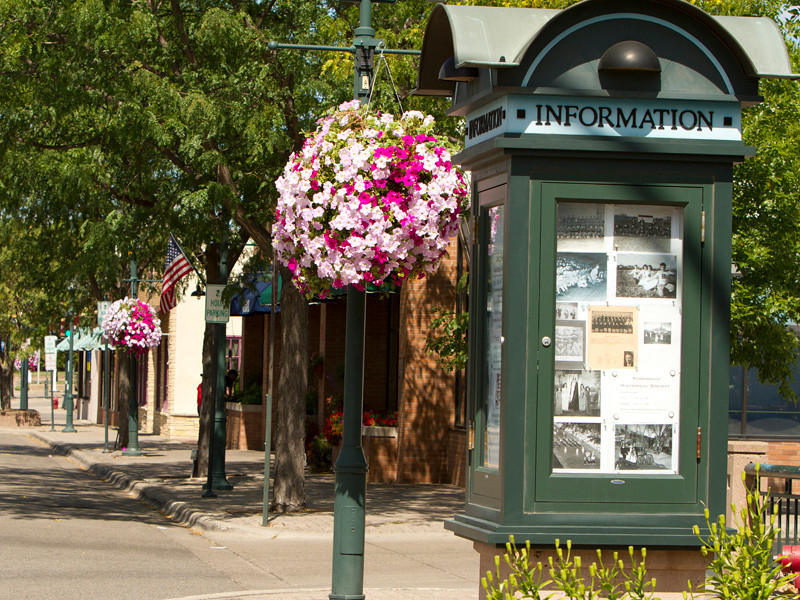 This isn't by accident – city leaders (long before my time on the council) made preserving our downtown a priority. MinnPost did an article about our smart planning in September, and noted how we have become a bit of a "foodie" destination.
It shows some clear foresight as other communities try to create (or recreate) a downtown in their cities, with mixed results. To me most just seem contrived, like movie sets, and just don't have the feel of our authentic downtown.
The city council and staff all agree that downtown is one of our greatest assets – for businesses, visitors and residents alike.
We continue to make improvements that enhance downtown – the addition of lights in the plaza trees and George Selman's championing of the new overhead banner poles are both great examples – and we have even more planned for coming year.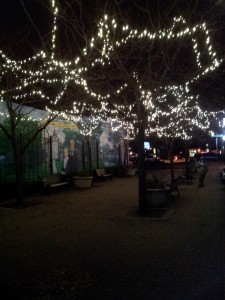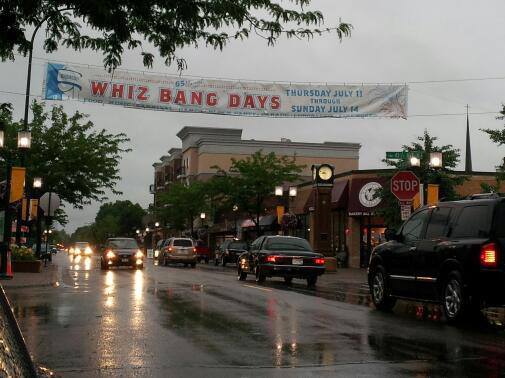 During planning for 2014, everyone realized that the downtown could use a little "sprucing" up. Some of the trees are outgrowing their base and affecting the sidewalks, benches and garbage containers are showing signs of age, one side of the downtown clock is broken, there are several street lights that need to be painted and many other small but important details that could use some attention.
We also recognized that the plaza is a very underutilized area. It has great potential, right in the middle of downtown between Wuollet's and Canton Garden, but we could make some small improvements and make it a destination for people. Someplace that will both draw and keep people downtown, enhancing downtown even further and creating another safe place to connect with friends and neighbors.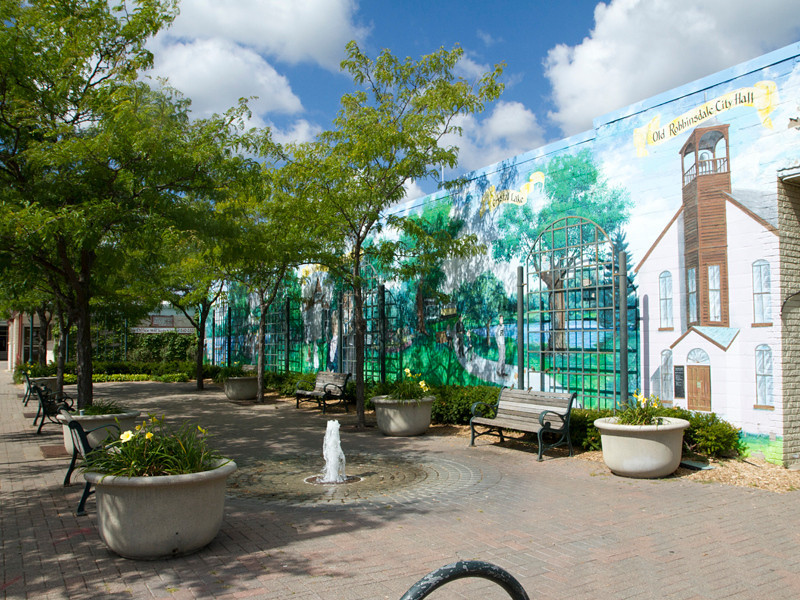 In addition, we are looking at ways to link a new Three Rivers Park regional trail to West Broadway, with the intention of introducing people to our convenient downtown (and draw additional customers for our local businesses!) With all that in mind, the Council and the Economic Development Authority have planned funding to address some of these issues in 2014.
We also know that feedback and partnership is an important part of this process, and both resident and business input is crucial. So we have reached out for some help!
We hired Max Musicant of the Musicant Group to help us identify and implement a plan to make the plaza a gathering spot. Max is a master at what he calls "placemaking" – creating "places where people want to be and gather". He has won several awards, and a recent project was just named one of the "6 Great Places in the Twin Cities for 2013". He will be meeting one on one with businesses, and a meeting and online survey will be set up for resident input.
The mural is showing its age too, and representatives from the Park and Rec Commission and the awesome folks at the Robbin Gallery met earlier this year with the original artist and got his feedback and suggestions for the next steps. They are creating a plan to address the art in the plaza, and hope to present it to the council in early 2014. Wuollet's and Hackenmueller's have already pledged money to fix the clock, and Wuollet's has agreed to help with potential new seating on the plaza.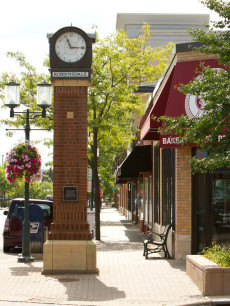 The city staff is tasked with a lot of the sprucing up work, and they will be starting on benches in mid January. They will be strategically hiring contractors to help with some specific areas that they have less experience (like tree replacement) and to keep things moving.
They also continue to work with the Three Rivers Park District with planning the new trail.
The willingness of the city, residents and businesses to pull together and help each other is a perfect example of why people recognize Robbinsdale, and our downtown, as the real deal.
Our hope is to continue to improve and enhance our downtown for years to come, so that it remains a crucial part of what makes Robbinsdale special!