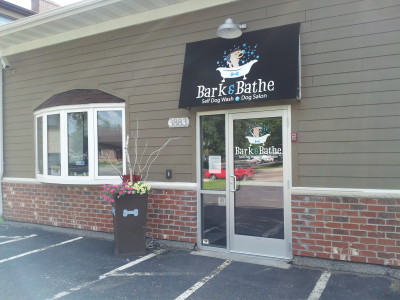 Recently I was chatting with my neighbor about the sudden closing of The Lodge, and he brought up "all the empty space" in Robbinsdale.
I was a little shocked at his statement – 2012 was a record year for new businesses in Robbinsdale. EMI Audio took over the old Robbinsdale Farm and Garden site, Lions Gym, Birdtown Cafe, Wunderkammer and Finds on Broadway all opened downtown and Bark and Bathe opened just down the road at 39th and West Broadway. There were several new businesses opened in Town Center and Robin Center. Good Samaritan opened a gorgeous new specialty care facility at 38th and West Broadway as well.
Perception vs. Reality
But as I thought about it later I realized there are several large vacancies that may be skewing perception towards "trouble in Birdtown". We all live here and see empty buildings and storefronts, and they stay fresh in our mind, but it is important to remember that this is not a situation unique to Robbinsdale. All over the Twin Cities buildings and mall spaces are vacant. Wander around downtown Minneapolis or even Ridgedale if you don't believe me.
Of course that doesn't mean it is a good thing, and we all want to see the vacancies filled.
As president of the Economic Development Authority, I have the advantage of some "inside knowledge" that helps me remain optimistic. I know that there are stories behind some of the properties that may help explain why they remain empty.
For instance one of the largest vacancies, the TCF Bank building, is being marketed at double the assessed value. The EDA made an offer for the building several months ago at a price we felt was very attractive, although less than the asking price. That offer was politely declined and TCF continues to look for a buyer at the higher price.
Another building, 3776 West Broadway, is also being marketed at a price double the assessed value. Several interested parties have looked at the building, but a deal has not yet been reached.
Obviously, property owners can sell their buildings at whatever price they choose, but it is sometimes hard for new or expanding businesses to justify and pay for a property when the assessor values it at a much lower amount.
The closing of The Lodge came as a surprise to everyone, even the landlord. Mayor Murphy spoke with the owner after it was announced, and she indicated that business just didn't keep up with costs. She has met with several potential buyers and is hopeful it will re-open shortly with new management and a new plan that will be profitable.
And then there is Rainbow, a topic that has been discussed before. Rainbow's parent company, Roundy's, has closed several stores in the Minneapolis area, including a Plymouth location. They cited increasing competition as the biggest factor. I just exchanged emails with the Terrace Mall property manager, and he said progress is being made on a filling the space. He cannot discuss details yet as the lease has not been finalized, but it sounded as if an announcement was getting closer.
City Involvement
I can hear the responses already…"All of that is great", you say. "But just what is the city doing to fill those vacancies?"
There are very real limits to what any city can do concerning private property. Cities can not stop or restrict a lawful business except in a very few specific situations, so private property owners are free to sell or lease at their discretion. The city does not "approve" a business to come to town, nor does it deny any.
The city also can not lease property for private entities, it is up to each individual owner to market their property. Often the city does not even know that a property has been sold or leased until after the fact.
But cities can encourage new businesses to locate in their community, and Robbinsdale certainly has not been sitting on it's hands.
The city, by means of the Economic Development Authority, works closely with any business that is interested in opening in Robbinsdale and offers incentives when appropriate. We are also part of Open to Business, an organization that provides free consulting for anyone interested in opening a business in Robbinsdale. They also provide access to loans through their organization and their partners. Several new and existing Robbinsdale businesses have used this service to open or expand.
Additionally staff and council members have met with other organizations to help us develop and promote Robbinsdale. GreaterMSP is an example. They are an organization that promotes the Twin Cities to businesses through out the state, country and even the world. You can read more about that meeting here.
On August 13th, Council and staff have a work session about redevelopment in cities like Robbinsdale. The free workshop is sponsored by the Urban Land Institute and their program is tailored to each community they visit. They bring real estate and development experts to help form a plan for attracting quality businesses and redevelopment partners. It is a tremendous opportunity for us to speak with professionals in the private development community, pick their brains and make connections.
Next month council and staff are meeting with one of the leading experts in public relations. This Robbinsdale resident works for one of the top PR firms in the world and led the national public relations campaign for the 2010 census. He is volunteering his time to help us create a compelling story to pass on when talking with others about Robbinsdale.
All of these efforts are part of the continuing process of growing Robbinsdale and keeping us the amazing, unique city that we are. Sometimes progress isn't as fast as we would like, but the Robbinsdale Way is to never stop working for a stronger, better community!