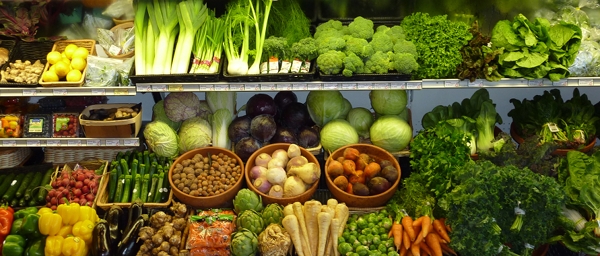 On a gorgeous morning a few weeks ago, Mayor Murphy and I met at Woullet's Bakery on main street. As we were waiting for another member of the group to arrive, people were streaming in and out of the bakery. It was an amazing cross section of people, and it did a pretty good job of representing the current demographics of Robbinsdale. We greeted a couple of long time residents, saw a group of moms and their young kids meet for a "bakery date", a couple people stopped by from neighboring communities, and even a bus driver that was stopping over at Hubbard Marketplace before his next route.
It was a great example of the diversity, local pride and outside draw that Robbinsdale has. And it was even more confirmation of what we have been telling businesses as we have been meeting and talking with them.
Jim Jurmu, co-owner of Woullet's bakery, joined us for one of those recent meetings and provided the story of their Robbinsdale bakery. Their original plans for the bakery did not include a retail area, and it was only going to be a production facility. They looked at "the numbers" in regards to Robbinsdale and thought there was no way a retail location would work here. After discussion with city staff and some incentives from the Robbinsdale Economic Development Authority, they reconsidered and opened the retail location. Sales have far exceeded their expectations – the store is one of their busier retail locations with sales running 4 times their projections. The main driver is the loyalty of Robbinsdale residents, as well as the draw of our beautiful downtown and other great businesses.
Since the closing of Rainbow Foods was announced, the Mayor, city staff and I have reached out to many, many grocers and co-ops to encourage them to look at Robbinsdale as a location. We stress that corporate market research doesn't tell the whole story of Robbinsdale. Some simply don't take "soft" factors into account and go strictly by the market research (Trader Joe's, Kowalski's, Whole Foods) and have little or no interest. Others are not currently in a position to expand.
All of these factors led to this meeting, and despite the lack of positives up to this point, we were excited and optimistic to keep moving forward.
It was through one of the many contacts with co-ops that we were introduced to our guest, a project manager specializing in opening food co-ops. She had never been to Robbinsdale, and the first thing she said when she sat down was what a great downtown we have. We just smiled and went on to tell her all the other fantastic things about Robbinsdale.
We discussed the laws, rules and practical limitations that don't allow cities to be involved in co-ops, and how the effort needs to be driven by the residents and the community. We all thought that the people in this community are one of the key assets that would make this project successful.
She agreed that we have some amazing factors in our favor, pointed out some challenges and had a number of great suggestions and ideas. Unsurprisingly, all of them point to the absolute first order of business: start getting support!
So, here we go! We are having an initial informational meeting on June 24th at City Hall.
This meeting will provide more information about getting organized, what a food co-op is, the steps that need to be taken, how to get involved and how to support this effort. Even if you are not interested in being part of a committee, it is vitally important to show your support for the idea!
Make no mistake, this will take very hard work and dedication, but with the fierce loyalty and pride in Robbinsdale and our history of drawing shoppers from outside the city boundaries, we are in a fantastic position to make a co-op a reality.
Robbinsdale Co-op – a great store for a great community!
When: June 24th, 7:00 PM
Where: City Hall Out Grew City Hall! New location Elim Lutheran Church, 3978 W Broadway Ave
What: Informational meeting for a food co-op in Robbinsdale
Who: Anyone interested in a local grocery store, great food, building an even stronger Robbinsdale
Cost: Free!! Just come and find out more - Child Care provided!
Please RSVP at the new Facebook site so we can plan refreshments and child care accordingly!